Office of Sustainability
The Office of Sustainability, housed within Planning and Facilities Management, serves as a resource and catalyst to advance the University's sustainability mission and goals. Established in 2013, the office builds upon Georgetown's commitment to environmental stewardship and social justice by leading efforts to create a positive campus environmental footprint, facilitating integration of sustainability across functional areas, and providing Georgetown students with experiential learning opportunities in the practice of sustainability.
Office of Sustainability Staff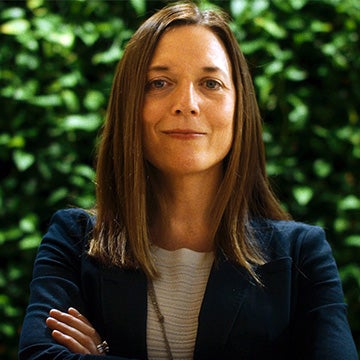 Meghan Chapple, Vice President
Meghan Chapple serves as the Vice President of Sustainability at Georgetown University. She oversees a unique set of operational, academic, and policy responsibilities to position Georgetown as a prominent contributor both nationally and globally on sustainability. She brings expertise in innovation, entrepreneurship, renewable energy, urban farming, biodiversity, inclusive sustainability, environmental justice, circularity, and green buildings.
Meghan has worked as a change agent for sustainability in the corporate and nonprofit sectors. Most recently she led the George Washington University (GW) through its comprehensive sustainability strategy process, and established GW's reputation as a leader in sustainability. Meghan advised F50 corporations at SustainAbility and Odwaga, managed the global business education network at World Resources Institute, served in Americorps with Public Allies Chicago, and has supported many social innovation and sustainable enterprises. She has an MBA in Corporate Strategy and a MS in Environmental Policy from the University of Michigan, and a BA in Environmental Science from Northwestern University.