Celebrate Earth Month 2013 at Georgetown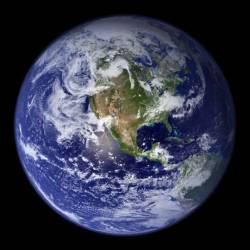 In celebration of Earth Day, Georgetown students, staff and faculty invite your participation in a series of educational and service events throughout the month.
Community Garden Club Seed Planting Festival
Saturday, April 6
Ever wonder what it tastes like to eat a vegetable you grew yourself? Join Georgetown's student-run Community Garden Club and find out at this spring seed-planting event. Help us choose this season's crops and get your hands dirty! We have varieties of tomatoes, berries, peppers, onions, beets, herbs, beans, etc. For more information, please e-mail glp9@georgetown.edu. Where: Kehoe Field on Yates When: 10:30 AM − 11:30 AM
Solar Street Ribbon Cutting with White House Keynote Speaker
Thursday, April 11
Join the students of Georgetown Energy, the Georgetown Sustainability Initiative, and community partners to celebrate the launch of Georgetown's Solar Street, a new clean energy project on campus. Keynote remarks will be delivered by Mr. Gary Guzy, Deputy Director and General Counsel for the White House Council on Environmental Quality. Please contact ams399@georgetown.edu for more information. For press/media inquiries, please email Rob Mathis at rwm33@georgetown.edu. Where: Front Gates (Rain location: Riggs Library) When: 10:30 AM − 11:30 AM
Saturday, April 13
The Botanical Society of Washington, the Georgetown Center for the Environment, and campus partners invite you on a hike to explore our region's springtime flora and fauna. The walk is limited to 25 people; please RSVP to barrowse@georgetown.edu. For more helpful information, please click the link above Where: Turkey Run Park, VA When: 10:00 AM − 1:00 PM
Monday, April 15
A lecture in the Environment Initiative"s Spring Seminar Series, featuring Mark Lubell, PhD, from the University of California Davis. Dr. Lubell will discuss his recent work advancing frameworks on the ecology of games and actor-centered institutionalism through the lens of water management policy development for the San Francisco Bay. Hosted by the Georgetown Environment Initiative. Where: Old North 205 When: 12:30 − 1:30 PM
Lecture: No Fog in London? Imagining a Manufactured Climate
Wednesday, April 17
This Earth Week lecture by Professor Jesse Oak Taylor, a visiting assistant professor of English at the University of Maryland and former adjunct professor of Georgetown University, will talk about the London fog of Victorian era rhetoric and literature in terms of the emergence of climate change. Taylor is co-author of the book Empowerment on an Unstable Planet: From Seeds of Human Energy to a Scale of Global Change. He is currently writing The Sky of our Manufacture: Climate, Atmosphere, and the Novel in the Global Metropolis and has been published in National Geographic. Contact: mkd49@georgetown.edu. Where: ICC 119 When: 7:00 PM
Thursday, April 18
A lecture in the Environment Initiative's Spring Seminar Series, featuring Dr. James Collins of Arizona State University School of Life Sciences on biodiversity, population dynamics, the global decline of amphibians, and the development of Ecology as a field of science. Hosted by Georgetown Center for the Environment, Environment Initiative, and the Department of Biology. Where: Regents Hall 239 When: 12:30 − 1:30 PM
Friday, April 19th
Help turn Red Square "green" for a day in honor of Earth Day. All are invited to learn about and engage with the environmental work happening across campus by students, faculty, and staff. Activities will include a Green Square scavenger hunt with prizes, free snacks, a Light Bulb swap (exchange your energy-hog bulb for a free CFL!), and a sneak peek at new Recycling Sign prototypes for campus. Hosted by Georgetown student environmental groups, the Center for Environment, the GU Sustainability Initiative, and a network of sustainability partners. For information including how your group can participate, contact ebn8@georgetown.edu. Where: Red Square (indoors in case of rain) When: 11:00 AM − 2:00 PM
Farm-to-Fork Lunch in the Faculty Club Restaurant
Monday, April 22
Local and sustainable food options will be on the lunch menu in celebration of Earth Day at the Faculty Club Restaurant, run by the Georgetown University Hotel and Conference Center. When: 11:30 to 2:30 Where: Faculty Club Restaurant, Leavey Center South Gallery
Earth Day Volunteer Event: Healthy Watershed Labeling with District Department of Environment
Monday, April 22
Join with campus and community partners to raise awareness on health of the Potomac watershed and advance Georgetown's role as a steward. Volunteers will be guided by an expert from the District Department of Environment to help label storm drains, and will learn more about new "green infrastructure" on campus such as a new planned raingarden for New South Hall. Co-sponsored by Georgetown Sustainability Initiative and the School of Nursing and Health Studies. When: 1 pm-4 pm. Where: TBD. For more information, email ams399@georgetown.edu.
Monday, April 22
This Earth Day lecture by Professor Adam Rome, environmental historian, will trace the history of Earth Day and its role creating a new green generation. Rome is author of the award-winning book The Bulldozer in the Countryside: Suburban Sprawl and the Rise of American Environmentalism and of The Genius of Earth Day: How a 1970 Teach-In Unexpectedly Made the First Green Generation. Contact: tyler.a.eldridge@gmail.com. Where: White Gravenor 201 B When: 7:00 PM − 8:00 PM
Tuesday, April 23 and Thursday, April 25
Stop by for poster presentations by 25 undergraduate students in the course G-Ecology (Biol-004). Students will present their class projects about GU's air-quality, biodiversity, energy, green roofs, food, gardens, landscaping, partying, recycling, and more. Refreshments will be served! Contact: barrowse@georgetown.edu. Where: TBD. When: 3:00 − 4:50 pm
Thursday, April 25
Don't miss the final lecture of the Environment Initiative's Spring Seminar series: 'Truths we must tell ourselves to manage climate change' with guest speaker Robert Socolow, PhD from Princeton University. Hosts: Matthew Hamilton and YuYe Tong, as part of the Environment Initiative When: 12:30 pm Where: Regents Hall 239
For more information about individual events, please email the contacts, above. To add your event to this calendar, contact Georgetown's Program Coordinator for Sustainability.