Alumni Square Retrofit Advances Energy Efficiency on Campus
This August, Georgetown University completed a retrofit of its Alumni Square residence hall, replacing all of the gas furnaces and air conditioners with more efficient models, and replacing the water heaters in each individual unit with shared, tankless water heaters.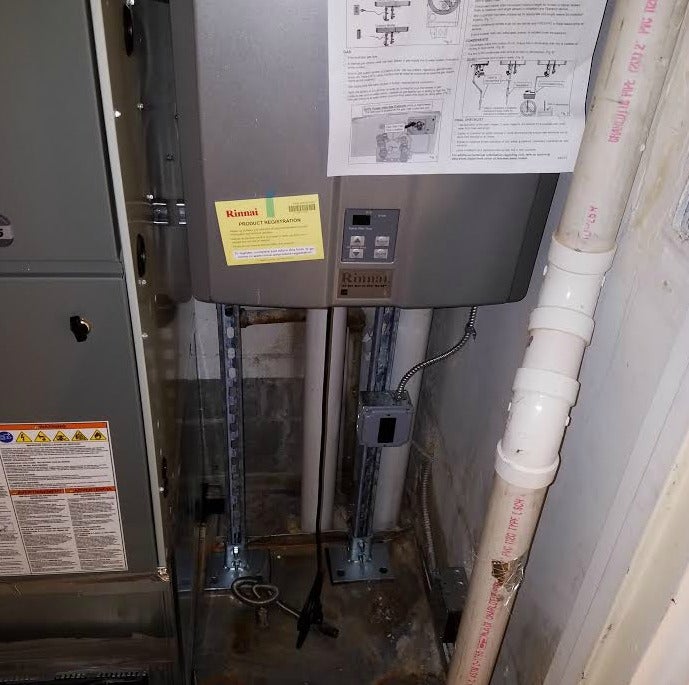 As a result of these efficiency upgrades, the University will save nearly $18,000 per year and reduce emissions by 382 tons of CO2 per year, equivalent to the annual emissions of over 36 average homes.
Alumni Square was built in 1983 and is home to approximately 360 upperclassmen. The retrofit was part of a broader initiative to extend building longevity, increase interior comfort, and improve energy efficiency. The efficiency upgrades were made possible in part through collaboration with the District of Columbia Sustainable Energy Utility, which provided technical support and financial incentives to help deepen the efficiency benefits of the retrofit.
"Energy efficiency is a key part of our sustainable energy strategy," say Robin Morey, Vice President for Planning and Facilities Management. "It is a win-win-win approach that allows us to save energy, save money, improve the occupant experience and advance the university's commitment to a sustainable future."
Other recent energy efficiency retrofits at Georgetown have included the installation of thermal insulation on the piping in our central utility plant, and LED retrofits in the Leavey Center and Garage 4. Georgetown's ongoing investments in energy efficiency are part of our work to meet the university-wide goal of cutting our greenhouse gas footprint in half by the year 2020.