Sustainability Planning at Georgetown University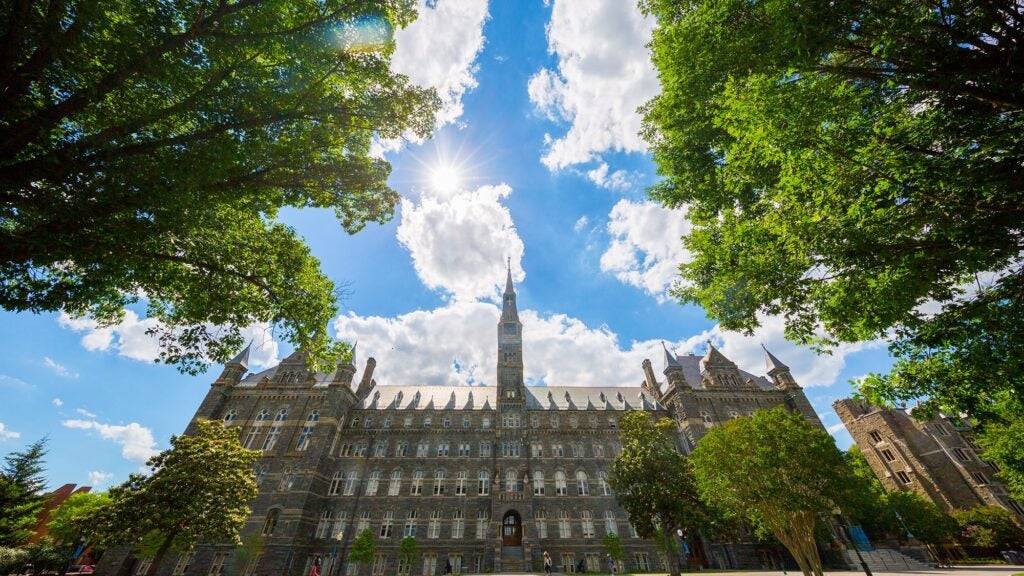 The Office of Sustainability is developing a new vision of sustainability plan for the university. The objective of this new plan is to create a shared vision for sustainability at Georgetown, develop goals and targets for measuring our progress, and identify pathways for achieving those goals. This plan will be built on the foundation of previous planning and sustainability work and will be an important opportunity to shape the future of sustainability at Georgetown for the next decade.
You can stay informed about the plan's progress and opportunities to provide ideas and input by signing up for our sustainability planning listserv.
---
Timeline
---
How to Get Involved
Draft Documents:
Sustainability Planning Meetings:
Sustainability Working Groups: Meetings on each plan topic were held in Winter-Spring 2022, but you can still sign up to receive updates in planning progress. (Now closed)
Sustainability Office Hours: Office of Sustainability Staff held open office hours at the Office of Sustainability 4-5 pm on alternating Wednesdays and Thursdays in Spring 2022.
MindMixer Input Tool: Brainstorm ideas for what should be addressed in the plan (Now closed).
Email: Have an idea or subject you would like to see addressed in the plan? Email us at sustainability@georgetown.edu (new window) to share your thoughts or to set up a meeting.
---
Planning Inputs and Resources
The following resources will help shape and inform the new Georgetown University Sustainability Plan:
Relevant Georgetown Planning Work
Georgetown Sustainability Data and Analysis Work
International Sustainability Standards
Existing District of Columbia Sustainability Plans
Relevant District of Columbia Legislation and Regulations
To find out more or for questions, contact us at sustainability@georgetown.edu.