Welcome to the Georgetown Green Office Program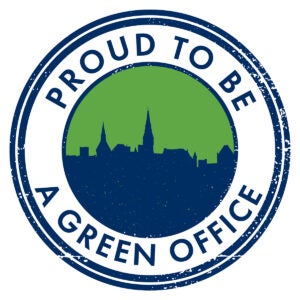 Georgetown's Office of Sustainability invites Georgetown offices and members of the Georgetown community to go "green" – and, in doing so, help the University meet our sustainability commitments.
The program provides a variety of simple actions that can be taken to help conserve energy, reduce waste, and make more environmentally friendly choices.
Explore the links below to find out how you can participate.
We hope to hear from you soon!
Check out these resource guides to learn more about sustainable best practices at Georgetown!