Land and Grounds
Grounds Overview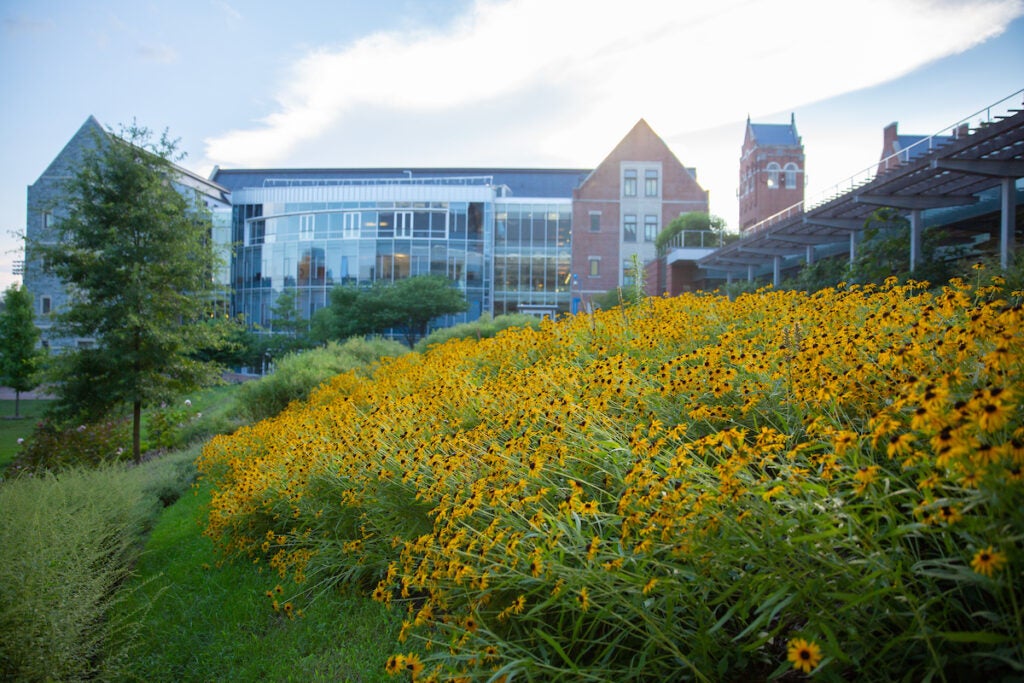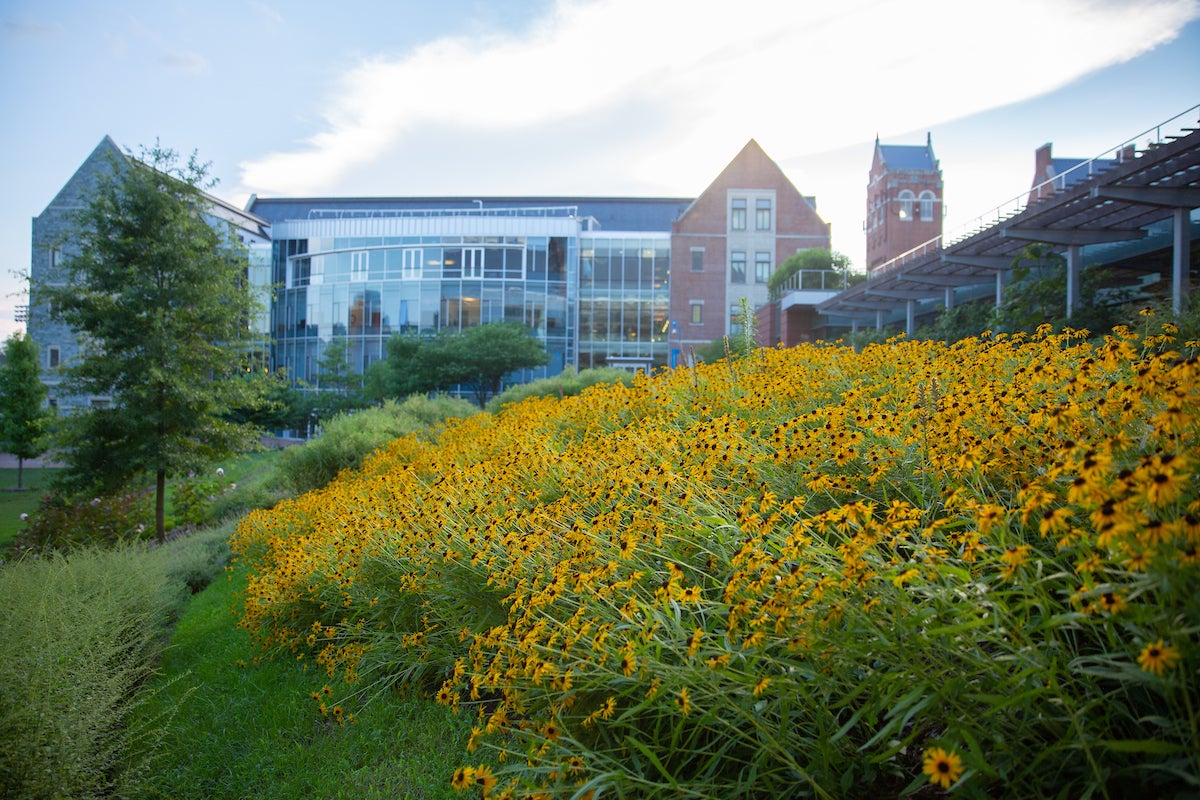 As an urban campus, Georgetown University makes efficient use of its approximately 104 acres of land. The campus is bounded by the Georgetown neighborhood to the east, the Burleith and Hillandale neighborhoods to the north, Glover-Archbold Park and the Foxhall neighborhood to the west, and Canal Road and the Potomac River on the south. The southern two-thirds of the campus contain the majority of the University's academic, administrative, residential, and athletic facilities, and the northern third of the campus is occupied by the Georgetown University Hospital, medical school, and related facilities. The off-campus Georgetown Law School building, the privately-managed hospital, and University Athletics contract their own grounds services.
---
Sustainable Grounds Practices
Given the campus's small size, and the presence of nearly 5 million square feet of academic, research, residential and administrative space, there are only about seven acres of landscaped area or "turf" managed by facilities. The University takes the following measures to manage these areas sustainably:

Integrated Pest Management (IPM)
Georgetown Facilities Management Department adopted a forward-looking IPM policy in 2003, and Georgetown's Landscape Department Superintendent Michael Pontti also helped to craft the Federal guidelines for university campus IPM programs.
The IPM program seeks to establish an effective, environmentally friendly and holistic approach to pest management by incorporating preventative maintenance, custodial practices, landscaping, solid waste disposal, contracted service, and customer education. The IPM policy covers all campus grounds that are managed by University Facilities, excluding only the areas managed by the Athletics department, townhouses, and the Hospital managed by private company MedStar.
Preventive practices include:
Preventative Maintenance – Systematic cleaning of drains, traps, trash corrals, compactors, and trash cans; daily inspection of campus grounds to remove loose trash; removal of ivy, climbing plants and dead wood; and routine inspection of mechanical rooms and custodial closets with removal of discarded materials.
Custodial and solid waste disposal – Daily removal of interior and exterior trash in sealed plastic bags; cardboard and roll-off collections with extended pick-ups during peak activities such as student move-in and move-out, commencement, and sports events.
Landscaping – Selection of disease- and insect-resistant plants; scheduled pruning of trees and shrubs; use of organic fertilizers and biorational chemicals to avoid insect and disease resistance. Additionally, turf is mowed at higher heights to crowd out weeds.
Water Conservation in Irrigation and Landscaping
Georgetown uses a centralized irrigation monitoring system throughout the majority of landscaped areas on the Main Campus. This system uses real-time weather and climate data to ensure that water used for irrigation replaces the volume of water lost through evapotranspiration and avoids using water excessively or unnecessarily. Irrigation occurs in the morning and evening to minimize water loss through evaporation.
Native and drought-resistant plants, which require less water, are being introduced on campus in the landscaping around new buildings, including the LEED-Silver Hariri Building and the new science building for which construction began in March, 2010. Under the LEED approach, native plants are given first consideration during the landscape design process, and selected when appropriate.
Other Sustainable Grounds Practices
Wildlife Habitat – A variety of campus landscaping offers habitat to wildlife. For example, the springtime flower displays feature lantana, which attracts a variety of butterflies, while viburnum and holly plantings around campus bear fruits that attract songbirds. Georgetown also strives to be a good neighbor to Glover-Archbold Park, the 183-acre natural area contiguous to the campus's west border and administered by the National Park Service.
Composting – 100% of organic yard waste collected by Facilities' grounds staff is composted off site through a private company.
Campus Tree Tour and Inventory – In 2009, Facilities Management produced a self-guided Walking Tour of Georgetown University's Woody Plant Collection as an educational tool and inventory of the dozens of tree species on campus. For more information or to schedule a guided tour, contact the Landscape Department of University Facilities.
Sustainable Gardening – The GU students' Sustainable Garden project received approval in spring 2009 to grow food on a plot of land behind Yates Memorial Field house. Support for the program came from a grant by Georgetown Reimagine, a partnership between the Corp, The Hoya, the Georgetown University Alumni and Student Federal Credit Union.