Buildings and Built Environment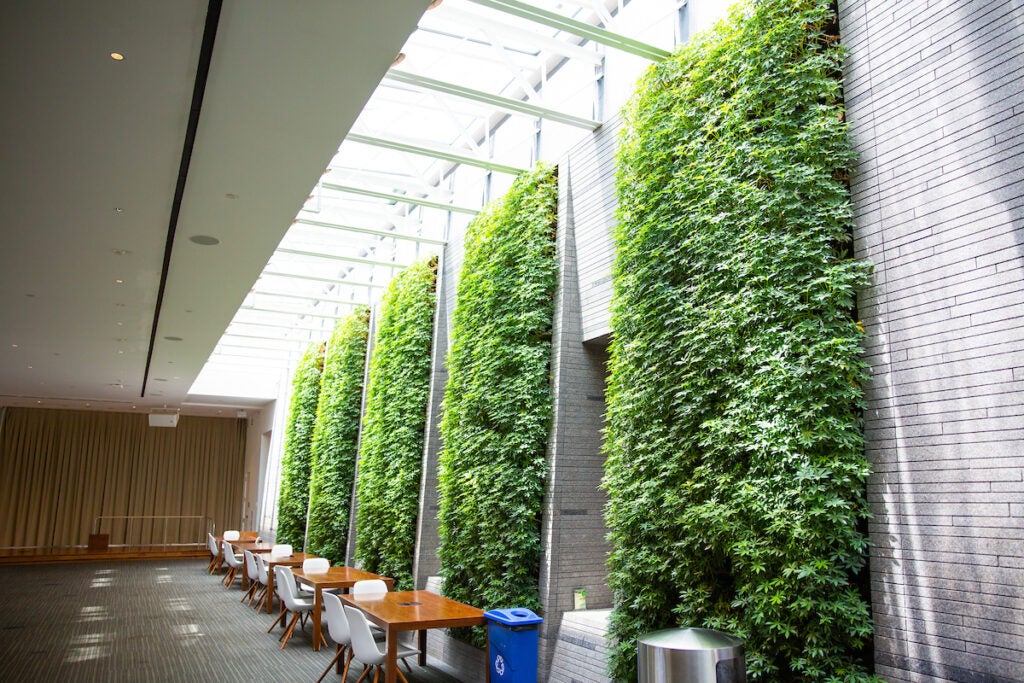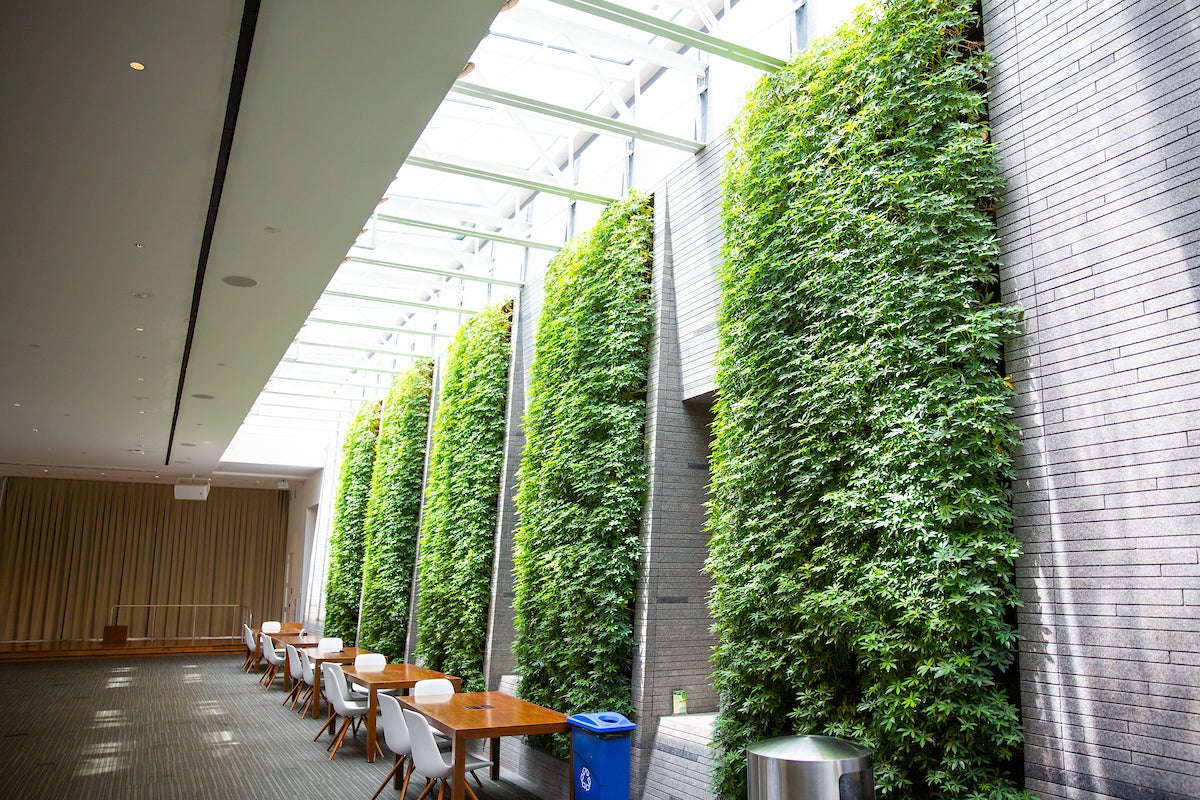 As an urban campus with approximatley 104 acres of land, Georgetown University is constantly reimagining its built environment, including its buildings, landscape, and infrastructure. Sustainable design is integrated into the planning process by incorporating projects with proactive landscape elements, utilizing infrastructure networks that eliminate redundancy and increase efficiency, and more. In 2009, Georgetown also undertook a commitment that all new facilities and major renovations will be designed to a LEED Silver certification or higher. Through focused implementation of these priorities, development opportunities will improve systems that reinforce social, environmental, and financial sustainability objectives.
Sustainability in Master Planning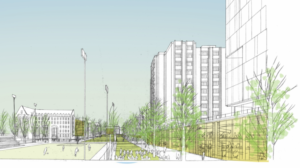 Master planning is a process guided by our academic leadership and emerging vision for the university. As we consider and envision the future of Georgetown, sustainability has been integrated into every aspect. We will pursue sustainable design in construction, supported by sustainable infrastructure. Student life will be enhanced with new green spaces and transportation options. And we will maintain our built environment in a healthy and sustainable manner.
These sustainable planning principles are incorporated into the Campus Plan (2017-2036), which guides our growth for the next 20 years. We have worked closely with the Georgetown Community Partnership (GCP) to ensure that we maintain a high quality of life in our shared communities. As part of this, we have integrated sustainability planning principles and goals for our operations. For example, the campus plan seeks to introduce new, high-quality green spaces, create a pedestrian-friendly campus, improve transportation modes, and address deferred infrastructure maintenance needs.
The plan also includes specific, comprehensive goals in areas such as energy and climate, materials, and water.
Sustainability Projects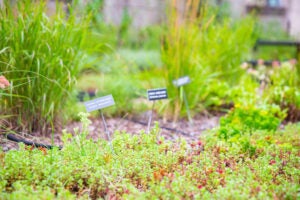 Over the past several years, Georgetown has embarked upon a variety of sustainable operations projects. Some of our accomplishments have included:
A 24% reduction in greenhouse gas emissions per square foot of building space
4.6 million gallons of stormwater captured for infiltration or re-use per year
1st campus in D.C. to be designated a Bicycle Friendly University by the League of American Bicyclists
25 tons of organic food waste composted every month from Leo O'Donovan Hall
Annual Move-Out Drives since 2010 that repurpose household goods from students for donation to families and individuals living in poverty
Georgetown continues to pursue sustainability infrastructure projects that increase the efficiency of our heating, lighting, and electric systems. For example, a 2018 project to automate the steam boiler blowdown system in the central heating plant saves about 20,100 MMBTU of natural gas each year, reducing CO2-equivalent emissions by an estimated 2,346,281 pounds annually.
Commitment to LEED Certifcation
As of 2009, all new construction and major renovations at Georgetown will be designed to meet the US Green Building Council's LEED standards for environmental design, at the Silver level or higher. Currently, there are nine LEED certified buildings, accounting for a total of over one million square feet of building space.
LEED Building Highlights
LEED is a green building certification program that recognizes best-in-class building strategies and practices. Comprehensive and flexible, LEED addresses the entire building lifecycle and is transforming how buildings and communities are designed, constructed, maintained, and operated across the globe. GU has achieved or is pursuing LEED ratings for several buildings. These are just a few examples:
Pedro Arrupe, S.J. Hall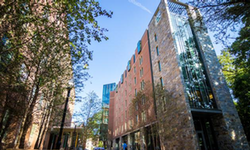 This new 8-story, 225-bed residence opened in the Fall of 2016 on the northeast side of main campus. As a LEED Gold certified building, it includes indoor bike storage, a green roof, and water collection. Additionally, the project allowed for the creation of a greener and more accessible walkway from Red Square to the Leavey Center, supporting the university's master planning goal of creating a more pedestrian-friendly campus.
SCS Campus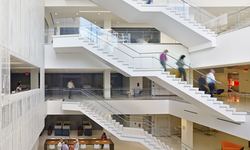 Located at 640 Massachusetts Ave NW, the School of Continuing Studies (SCS) Campus is LEED Gold certified. Its construction employed the use of recycled and regionally extracted materials and 75% of construction waste was diverted from landfills. Additionally, the campus features power-saving LED and fluorescent lighting, the use of glass to provide natural lighting wherever possible, ENERGY STAR appliances and equipment, refillable water stations, and much more.
Thompson Center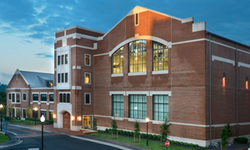 The John R. Thompson Jr. Intercollegiate Athletics Center (TAC) is a 4-story, 144,000 square-foot building that is LEED Gold certified through its integrated sustainable design strategies. For example, the facility will harvest rainwater for re-use by collecting rooftop runoff, has occupancy sensors to allow for heating and cooling set-backs, and features a green roof that provides habitat for wildlife and reduces the urban heat island effect.
Full List of LEED Certified Buildings:
LEED Platinum
LEED Gold

Regents Hall
School of Continuing Studies
Healey Family Student Center
Pedro Arrupe, S.J. Hall
Thompson Athletics Center

LEED Silver

Rafik R. Hariri Building
Nevils Hall
Ryan Hall and Isaac Hall