Campus Sustainability Walking Tour
Take a tour of sustainability features on campus!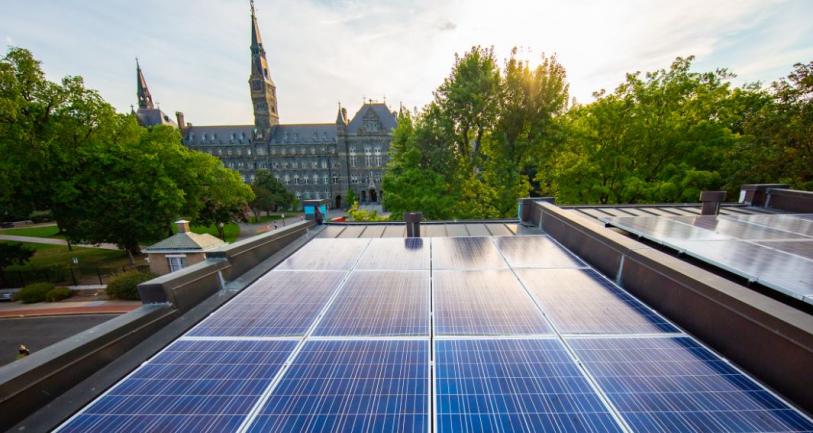 Join a guided Campus Sustainability Walking Tour! Contact the Office of Sustainability at sustainability@georgetown.edu to find out when the next scheduled tour will take place, or to request a custom tour for your class or group.
The Campus Sustainability Walking Tour highlights selected sustainability features on Georgetown's Hilltop campus. Community members are invited to take a self-guided tour of these sites on campus that demonstrate the university's commitment to sustainability, including efforts to reduce greenhouse gas emissions, protect our watershed, support pollinator habitats on campus and more.
Tour locations include campus sustainability landmarks such as the Green Roof on O'Gara Terrace, LEED-Gold certified buildings such as Regents Hall and Healey Family Student Center, and more. Signage at each site on the tour highlights sustainability features such as green roofs, energy efficient infrastructure and stormwater mitigation projects. We are thrilled that Boland is the proud sponsor of the Campus Sustainability Walking Tour.
You can view the signage for each tour stop at the following link: Campus Sustainability Walking Tour PDF
You can also explore each site using the interactive map, below:
We are grateful to Boland, the proud sponsor of the Georgetown University Campus Sustainability Walking Tour!