Bicycling at Georgetown
Information for students, faculty, staff, commuters and visitors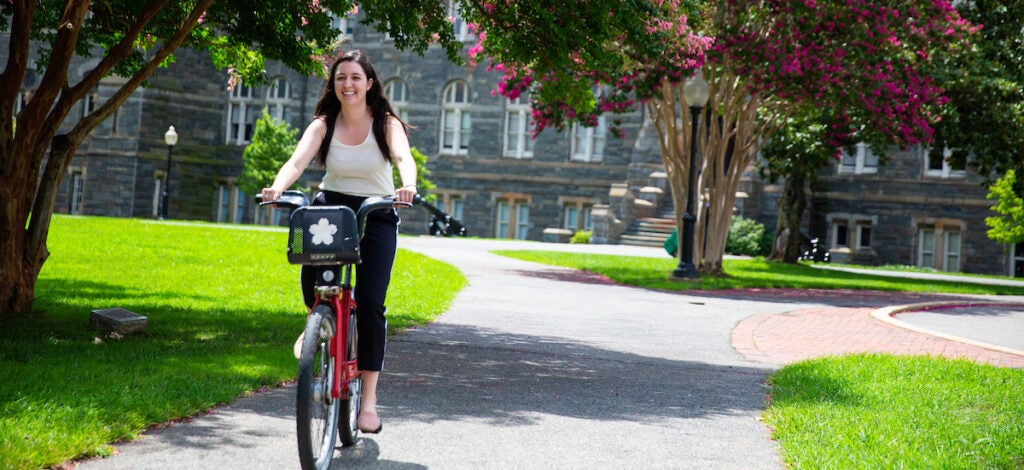 As a designated Bicycle Friendly University (new window) in a bicycle-friendly city (new window), bicycling is a key component of Georgetown's sustainable transportation mix. Biking on campus, whether for commuting or just for fun, supports healthy lifestyles among our campus community members while using fewer resources and promoting a healthier planet.
Information for Undergraduates
Information for Faculty, Staff and commuters
Did You Know?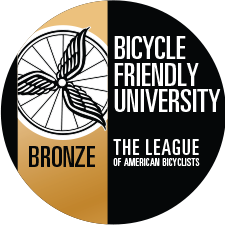 Georgetown is designated a Bicycle Friendly University (BFU) (new window) by the League of American Bicyclists. Certified at the Bronze level in 2013, Georgetown is the first campus in the District of Columbia to receive the BFU designation. Learn more about our process of becoming a BFU by clicking here (opens PDF).
5% percent of Georgetown University commuters get to Georgetown by bike, almost twice the average mode split for the rest of the city!
There are over 100 bicycle racks with over 1,000 total bicycle parking spots on campus!
Questions About Bicycling at Georgetown University?
Contact biking@georgetown.edu
Partial support for the creation of this webpage and other Bicycling at Georgetown resources has been provided by an Urban Sustainability grant from the National Science Foundation (DC-BC ULTRA-Ex NSF-DEB-0948947).