Celebrate the 40th Anniversary of Earth Day at Georgetown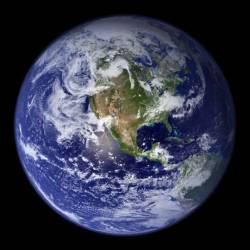 Please join the Georgetown community in celebrating the 40th Anniversary of Earth Day.
Throughout the month of April, the University will host leading environmental thinkers of our time, and offer opportunities for individual engagement through dialogue, outings, and service.
Georgetown will officially be carbon neutral for Earth Day, thanks to a donation of verified emissions reductions (carbon offsets) from Hess Corporation.
Saturday, April 10
Wednesday, April 14
Thursday, April 15
DISCUSSION: Catholicism and the Environment. Campus Ministry's "Life Beyond Sunday" program features discussant Dan Misleh, Director of the Catholic Coalition on Climate Change. 6:30 pm, McShain Lounge.
Sunday, April 18
OUTING: Get outdoors! with Georgetown's Outdoor Education program. Contact Outdoor Ed for details.
Monday, April 19
Tuesday, April 20
LECTURE: Lester Brown, founder of World Watch Institute, has been heralded by the Washington Post as "one of the world's most influential thinkers." Cosponsored by Center for the Environment et al. 7 pm, Lohrfink Auditorium, Hariri Building.
SPRING CLEANING: Electronics Recycling Drive. Let UIS and Facilities help you ditch your old electronics in an easy, earth-friendly and data-secure way. Details to come. Contact Sustainable Georgetown with questions.
PICNIC: Feast at the Observatory. Join EcoAction members for a relaxing outing in Georgetown's serene, landscaped hideaway. Contact EcoAction for details.
Wednesday, April 21
PANEL: World Development Report 2010: Development and Climate Change. Panelists include Marianne Fay, Chief Economist of the World Bank's Sustainable Development Network; Vicki Arroyo, Director of the Georgetown Climate Center at Georgetown Law; and John Furlow of the U.S. Agency for International Development's Global Climate Change Program. Sponsored by GPPI. Please RSVP. 12-1:30, Car Barn student lounge.
ENERGY TOURS: Find out where Georgetown's energy comes from with an exclusive guided tour inside the campus heating and cooling plant. The Outdoor Ed group's "veggie car," a VW Jetta running on recycled waste vegetable oil, will be on display at the plant with Q&A before and after the tour. Meet at 1:00 pm between the tennis courts and the plant.
Thursday, April 22
Friday, April 23
OUTING: Get outdoors! with Georgetown's Outdoor Education program. Contact Outdoor Ed for details.
Saturday, April 24
OUTING: Get off campus and outdoors with Georgetown's student environmental club. Contact EcoAction for details.
Monday, April 26
RECYCLING DISPLAY: Coca-Cola Interactive Recycling Trailer. Come learn about the company's recycling efforts. Bring something recyclable and get prizes! Hosted by Auxiliary Services. 10 am – 4 pm outside Village C.
Partners in Georgetown's Earth Week celebration include The Office of the Senior Vice President, University Facilities, University Information Services, The Center for the Environment, EcoAction, Outdoor Education, Project Hilltop, The McDonough School of Business Clean Tech Club, The School of Nursing and Health Studies, The Mortara Center, The Center for Contemporary Arab Studies, Auxiliary Services, and Campus Ministry.
For more information about individual events, please click the links above. To add your event to this calendar, contact Georgetown's Program Coordinator for Sustainability.