Earth Month at Georgetown 2012 Calendar of Events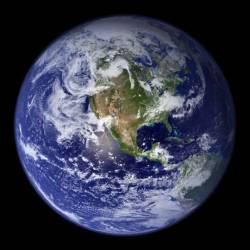 Celebrate Earth Day throughout April at Georgetown! Explore the environmental events happening across campus. For more details on individual events, including how to RSVP if needed, please visit the event links or email the contacts provided below.
Wednesday, April 11th
Georgetown University Farmer's Market – Opening Day! Georgetown University's on-campus Farmer's Market launches its second spring season, running every Wednesday through May 9th. For more information, contact gu.farmersmarket@gmail.com.
Film Screening: The Garden, part of the Doyle Engaging Difference Program's Film & Culture Series. The Garden follows the story of urban farmers in South Central Los Angeles, from tilled soil to City Hall, as they create and then struggle to preserve the largest community garden in the United States. 7 pm at New South Screening Room.
Environmental Catastrophe at the Borderlands. A panel discussion led by student organization co-hosts Movimiento Estudiantil Chiacn@ de Aztlan de Georgetown (M.E.Ch. A) and EcoAction. 9 pm, Bunn Intercultural Center room 115. For more information, visit EcoAction on facebook.
Friday, April 13th
Course: Riding Your Bike Safely in Traffic. Come learn the basics of safe cycling in the DC metro area from League of American Bicyclists-certified instructor, Jason Clock. Also a Georgetown University employee, Jason bikes to work daily and can offer some great practical tips for first-time bicycle commuters. Free for faculty, staff and students. 12:30 pm, Healy Hall ground floor. Register here (requires NetID). For more info, email biking@georgetown.edu.
Community Power Clean Up! Departments and individuals are encouraged to take part in this community volunteer opportunity, sponsored by Off Campus Student Life, Human Resources, GUWellness and the White House Challenge. Help keep Georgetown beautiful, connect with the community, build camaraderie, and get some exercise while you're at it. Register here (requires NetID). 1:30 pm at 36th and N Streets NW.
Saturday, April 14th
Monday, April 16th
Health Damages from Air Pollution in China, a lecture by MIT Professor Noelle Selin, discussing her team's 2011 report on the impacts of air pollution-related health effects on the Chinese economy. Part of the SFS Asian Studies Program's Public Health in Asia Initiative. 12:15 pm in the Bunn Intercultural Center room 563.
Wednesday, April 18th
Film Screening: 11th Hour. Created, produced and narrated by Leonardo DiCaprio, the film documents the grave problems facing the planet's life systems and features contributions from world renowned scientists and environmental activists like Stephen Hawking and Nobel Prize winner Wangari Maathai. Hosted by Georgetown EcoAction. 7:30 pm, location TBA. For information, visit EcoAction on facebook.
Thursday, April 19th
Georgetown Innovation Summit: Reimagine Technology. Got ideas? Want to use social media and mobile technologies to solve big sustainability challenges? Bring your brainpower to Georgetown's Innovation Summit, where good ideas will meet the people who can help make them reality. For more information, email zw6@georgetown.edu.
Friday, April 20th
6th Annual Green Square Festival, showcasing the environmental initiatives happening across our Georgetown campus. Come grab a local, pasture-raised buffalo burger from GUGS, and mingle with the people and partners who work each day to decrease our environmental footprint. 11 am – 2 pm in Red Square. Check sustainability.georgetown.edu for details.
Brita Hydration Station Launch and Water Taste-Test Challenge. Put your taste buds to the challenge: can you tell bottled water from tap? Help celebrate the launch of Georgetown's Think Global, Drink Local project, featuring the dedication of three inaugural Brita Hydration Station water-bottle fill stations around campus. Hosted by the Georgetown Sustainability Initiative, Energy and Utility Programs, and special guest and co-sponsor DC Water. 11 am – 2 pm in Red Square. Check sustainability.georgetown.edu for details.
Georgetown Innovation Summit: Action Labs. Check out the sustainability-focused Action Lab workshop on Friday afternoon. Contribute your brainpower and your ideas on using innovative online solutions to help solve campus sustainability challenges. For more information email zw6@georgetown.edu.
Earth Day Lunch at Leo's! Georgetown Dining will be celebrating Earth Day during lunch on April 20th. Learn about current green initiatives and enjoy the sustainable menu options. Lunch hour at Leo's.
Saturday, April 21st
Environmental Justice Day with the Georgetown Conservation Corps (GCC). Join the students of GCC for an afternoon of community and environmental immersion in Southeast Washington, DC. Attend an open house at the Earth Conservation Corps to discover the history and local significance of the Anacostia River, and explore the ECC's work linking youth development with local watershed restoration in DC. Email georgetownconservationcorps@gmail.com for details and to sign up.
Sunday, April 22nd – Earth Day!
Wednesday, April 25th
Lecture and Book Signing: To the Last Breath: A Memoir of Going to Extremes, with author and Georgetown Professor Francis Slakey. To The Last Breath chronicles Slakey's adventures scaling the highest peak of every continent and surfing every ocean on the planet. "With riveting science and arresting insight into our relation to the Earth " Slakey takes readers across the plateaus of Tibet, into the heat of Tanzania, to the desolate edge of the Arctic, and beyond." 7 pm, Reiss Science Building room 103.
Ongoing throughout April: Sustainable Dining Options
Be sure to enjoy the ongoing earth-friendly menu items offered by Georgetown's dining and establishments all month:
The Corp will serve a featured "green drink" in honor of Earth Week, sending proceeds to a local environmental group. Bring your own mug to be entered in a prize drawing!
Vegetarian and vegan options are served by Georgetown University Dining all year long, last year earning GU recognition as one of the top-four vegan-friendly universities nation-wide.
Local and sustainable menu items will be offered by the Georgetown University Hotel and Conference Center, including at the Faculty Club Restaurant.
Don't see your event on this list? Email ams399 to add it.
Check back for possible updates throughout April.