Georgetown University Gears up for Earth Day 2017

Get Ready for Earth Month 2017!
Each April as part of the celebration around Earth Day, Georgetown University hosts a variety of lectures, events, and service that reflect a university-wide commitment to the environment and sustainability.
Georgetown University makes a special effort to engage our campus community in a variety of lectures, events and service opportunities throughout the month that reflect our university-wide commitment to the environment and sustainability. This includes a broad range of environment-focused activities that you can join in at Georgetown this Earth Month: from volunteering with local organizations to attending a lecture or film, and more. Join your fellow Hoyas in reflection, celebration, and service to our common home!
Explore the 2017 Earth Month calendar to see the broad range of activities happening at Georgetown this Earth Month! If you have an event to add to the calendar, please email sustainability@georgetown.edu.
Here is a brief snapshot of just a few of the events taking place this month on the hilltop.
Georgetown Community Clean Up
April 1
Join GUSA, the Office of Neighborhood Life, the Citizen's Association of Georgetown, and the Georgetown Alumni Club of Metropolitan Washington, D.C. as we clean up our community!
Southby Webinar: The Impact of Climate Change on Public Health in the South Pacific
April 12
Pacific island countries are among the countries most vulnerable to climate variability and change. The incidence, geographic distribution, and seasonality of a wide range of health outcomes are affected by temperature, precipitation, and extreme weather events. Join us for a discussion with Professor Kristie L. Ebi, the Rohm & Haas Endowed Professorship in Public Health Sciences at the University of Washington. Her research focuses on the impacts of and adaptation to climate variability and change, including on extreme events, thermal stress, foodborne safety and security, and vectorborne diseases.
The Role of Business in the Environment
April 12
The Global Social Enterprise Initiative (GSEI) at Georgetown's McDonough School of Business invites you to participate in our special Environmental and Social Governance Series with GSEI founding partner Bank of America. In conversation with GSEI Executive Director Leslie Crutchfield, Ms. Liftman will discuss both Bank of America's role in driving environmental solutions and the dominant trends she has observed across the financial services industry, and in other related industries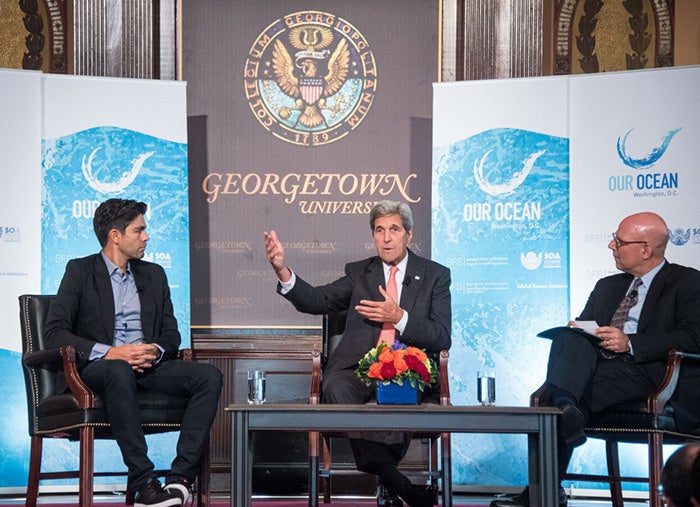 Third Annual Sustainable Oceans Summit
April 22
On Earth Day, the Third Annual Sustainable Oceans Summit will examine the ways in which individuals can facilitate change through entrepreneurship, activism, lifestyle choices, media, and art. With a continued focus on millennial engagement, the summit's theme of making the ocean "famous," is designed to make marine environmental threats a mainstream concern.
Earth Day Clean Up in ArchboldPark
April 22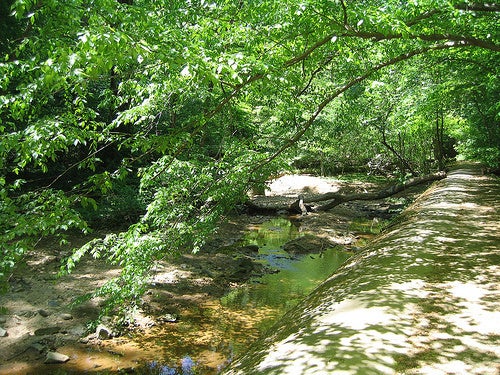 Join the Office of Sustainability, the Georgetown Community Partnership, and the Student-Athlete Advisory Committee to help clean up your local neighborhood park on Earth Day! We'll be picking up litter in Glover Archbold Park between 44th Street and Reservoir Road with the help of the Rock Creek Park Conservancy