What You Can Do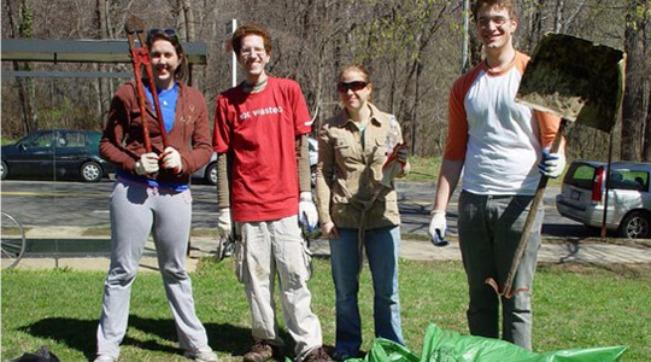 Individuals can take steps to be sustainable in a variety of ways. Here are some tips that may apply to life on or off campus.
---
Recycling on Campus
Georgetown Recycles manages recycling in all the residence hall and apartments on campus. Visit our Recycling guide to learn details about how to recycle on campus.
---
A Hoya's Guide to Sustainability
Top tips that every Hoya can do to support campus sustainability and participate in the "Switch It Off" challenge.
Everyday tips for sustainable computing and information technology use: Save power by hibernating your computer. Save trees by printing less or printing double sided, and using the Blackboard course management system or email to share documents.
---
Georgetown Green Pledge
GU Eco-Action provides a series of tips, resources and suggestions that assist members of the University's community in reducing consumption of energy and promoting other environmental friendly actions.