Spring Cleaning Donation Day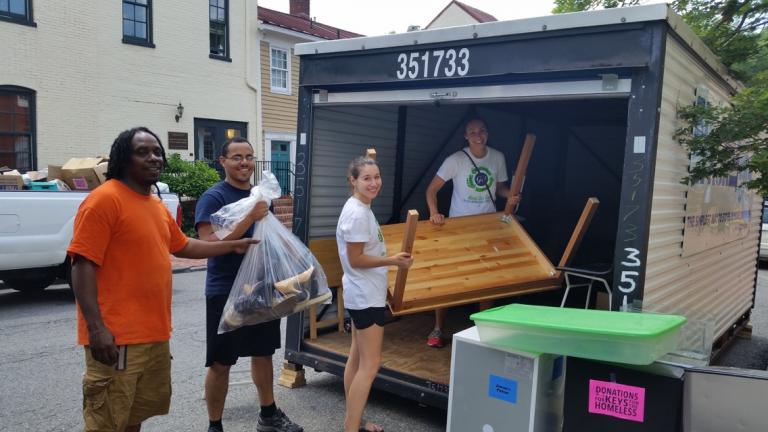 Have extra clothing that you no longer need and have no room to pack it this spring? Not sure what to do with that drawer full of kitchen gadgets? Have a box of gently used bedding you've been lugging from room to room? DONATE THEM!
Join us this Earth Month at the Spring Cleaning Donation Day collection event on April 21 from 10 am to 1 pm at the Harbin Patio. We will collect your gently used items and donate them to charitable partners established through the annual Move Out Drive. It's the perfect way to get a head start clearing out your residence hall room or apartment before the stress of finals kicks in.
What: Donation collection of gently used clothing, bedding, and household goods
When: Friday, April 21, 10 am – 1 pm
Where: Harbin Patio
Who: Georgetown students, faculty and staff are welcome to participate
Contact the Office of Sustainability at sustainability@georgetown.edu with questions.