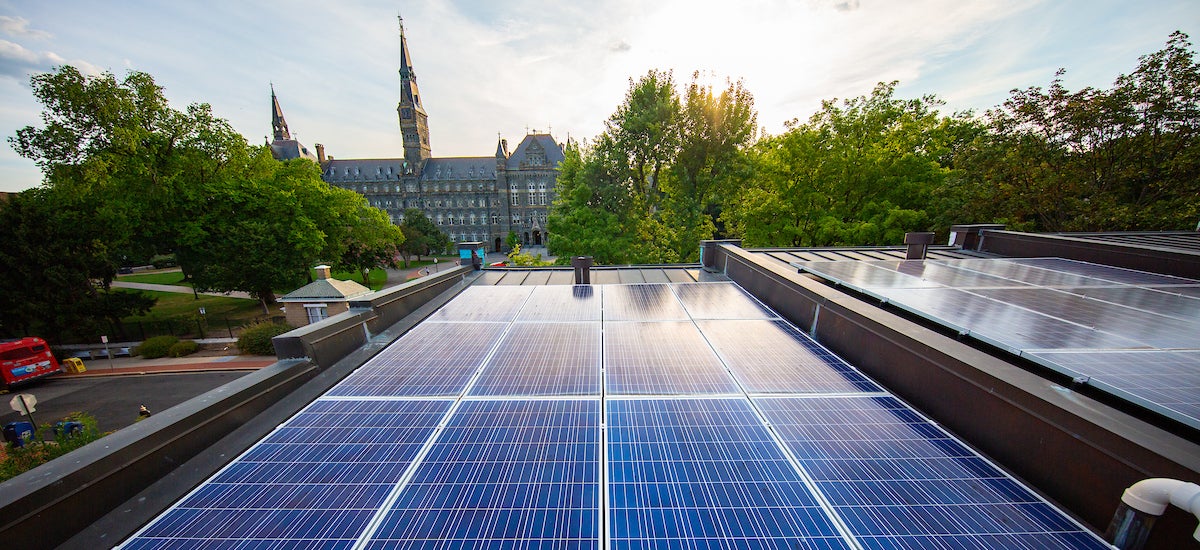 The Office of Sustainability has collaborated with student environmental organization, GREEN, to create a remote living guide to help members of our student community live more sustainably while adapting to the challenges of COVID-19.
For tips on caring for ourselves, our communities and our planet, please visit:
"I urgently appeal, then, for a new dialogue about how we are shaping the future of our planet. We need a conversation which includes everyone, since the environmental challenges we are undergoing, and its human roots, concern and affect us all."

– Pope Francis, Laudato Si'
Click the icons below to learn more about what Georgetown is doing and how you can get involved.
---
---
News
---
Follow Us @SustainableGU